EZVIZ, a leading provider of smart home products has officially launched its award-winning security camera, the C8PF. This new device is the world's first smart home camera that provides an impressive 8x mixed zoom function; paired with its 360-degree panoramic field-of-view, it'll capture a bigger picture without sacrificing on the little details.
So, what is the hardware that supports the 8x zoom? Well, the camera is equipped with advanced dual-lens technology – a 12mm telephoto lens and a 2.8mm wide-angle lens – complemented with a picture-in-picture display mode.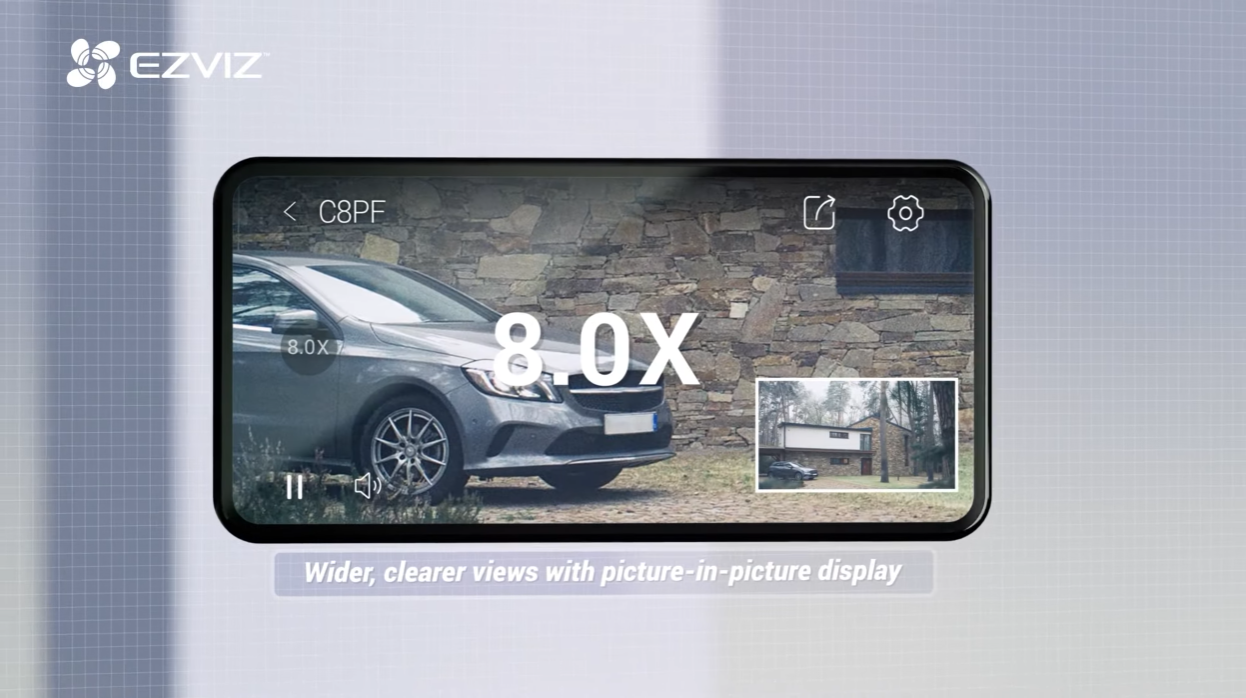 Thanks to its four infrared lights, you can be rest assured of its image clarity at night as it can provide a clear image of a distance of up to 30 meters.
Moving on to its design, the camera is built with weatherproofing in consideration, even during a stormy weather. The design allows for flexible horizontal and vertical rotations that will deliver a 360-degree panoramic field-of-view, ensuring that there are no loopholes when it comes to your home security.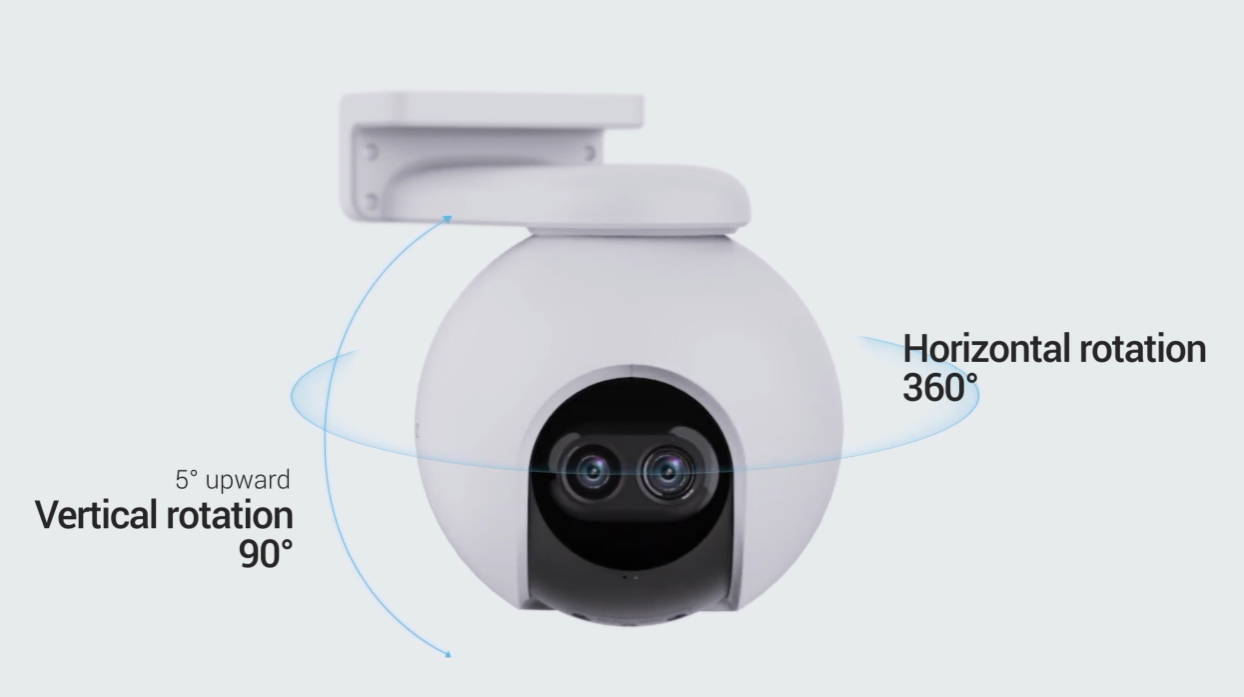 It comes with a whopping 512GB of storage – one of the largest on-camera storage being offered in the market right now. If you're worried about losing these data, EZVIZ offers a subscription service for an extra layer of protection by saving the data into EZVIZ's CloudPlay – meaning you can always replay videos on the cloud without worrying about storage card failure.
This smart security camera comes with an AI-powered human shape detection function that triggers notifications through the EZVIZ app whenever it detects a human. If you're not a fan of this, you can customize the detection sensitivity and time schedules to prevent any unwanted alerts from false alarms.
The 360-degree rotation that was previously mentioned can also be controlled from the app itself. As long as you have the app installed on your device, you'll be able to control the orientation of the camera and even communicate with those at home using the camera's built-in microphone and speaker.
The C8PF security camera is priced from RM449 and can be purchased at physical distributor stores across shopping malls nationwide or online via EZVIZ's official Shopee and Lazada.