Navigation for News Categories
Competition regulators on both sides of the Tasman are casting dark shadows over Tourism Holdings' proposed takeover of Australian campervan operator Apollo Tourism and Leisure.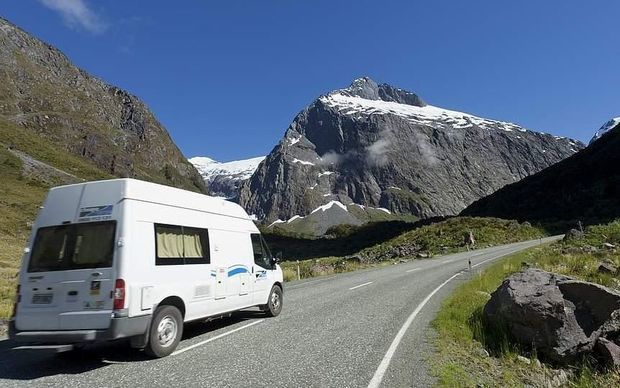 (File photo)
Photo: Photo NZ
New Zealand's Commerce Commission has extended its deadline for the decision on a merger to the end of June, but has detailed its concerns about the effect the merger would have on competition in the sector.
"We continue to have concerns that the proposed acquisition would substantially lessen competition due to horizontal unilateral effects resulting from a loss of competition in the market for the supply of motorhome rental services in New Zealand," the Commission said in a statement on the unresolved issues.
"We are also continuing to consider whether the proposed acquisition would be likely to substantially lessen competition due to an increase in the potential for the merged entity and its rivals in the supply of motorhome rental services to coordinate their behaviour."
The watchdog said if the two companies merged the remaining players in the market were also unlikely to be strong enough to keep the merged company in check.
Tourism Holdings unveiled the proposed merger last December, saying it would help cut debts and allow the rationalisation of fleets, and would allow both companies to rebuild and face the uncertainty in the tourism sector caused by the pandemic, with a lift in its pre-tax earnings of $17 million to $19m a year.
The Australian Competition and Consumer Commission (ACCC) has voiced similar concerns to their New Zealand counterpart.
It said the two companies dominated the Australian market and its initial inquiries suggested the deal would lead to higher costs or poorer service for consumers.
"As a result of market feedback so far, we are concerned that consumers may end up paying more to rent RVs, or receive lower quality and service, as a result of the proposed acquisition," ACCC commissioner Stephen Ridgeway said.
"Market feedback also indicates that other RV rental suppliers lack the scale to replace the competition lost by Apollo being acquired."
The ACCC has a 21 July deadline for a final decision.
In brief statements, Tourism Holdings said it would work with both regulators to address the issues identified".