Several Russian diplomats reportedly owe the state of New York over $101,000 in parking tickets and fees, according to a report from NBC New York.
As the war between Russia and Ukraine continues, the U.S. has increasingly sought to find ways of punishing Russia through economic sanctions. Now, the state of New York has begun to suspend vehicle registrations for diplomats who have avoided paying parking fees for years.
According to New York City's database of open parking violations, Russia reportedly has 46 unpaid parking tickets registered to diplomatic vehicles dating back to 2003 that have gone unpaid, and an NBC New York analysis of several summonses shows the fines reach $101,000.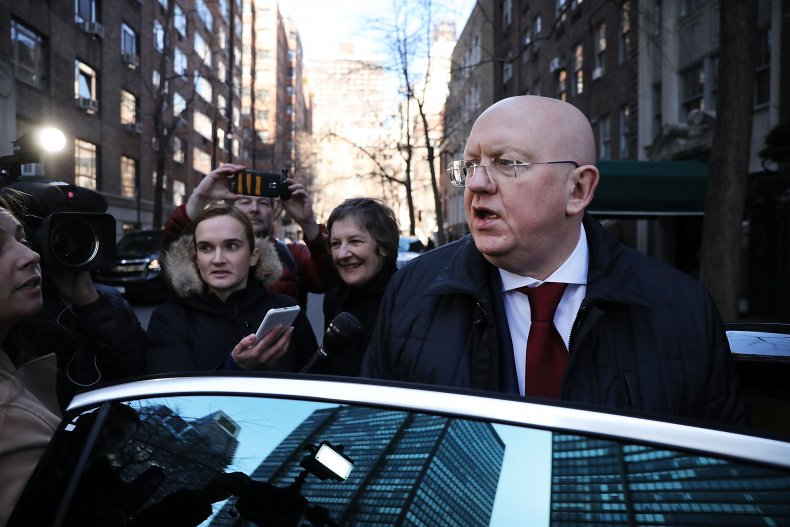 A State Department spokesperson told NBC New York that three or more unpaid parking violations cause a country's suspension from registering any more diplomatic vehicles and licenses. NBC New York also reported that the State Department has held up at least two dozen Russian registrations.
Russia will be unable to renew any of its diplomatic license plates in the U.S. until they pay the outstanding fees. A statement to NBC New York from the State Department also said that this treatment applies to all United Nations members who have unpaid parking tickets.
"The Department of State enforces the suspension of the next motor vehicle registration or registration renewal for any registered owner who has accumulated three or more New York City parking tickets that have remained unpaid or unadjudicated for more than 100 days after November 1, 2002," the statement said. "This policy is enforced for every mission, including the Russian Federation."
According to earlier reports, Russia has notoriously avoided U.S. parking fees for several years. In 2011, NPR reported that Russian diplomats had 892 outstanding tickets in Washington D.C. and owed the city $27,200 in fines.
Internationally, the CPH Post Online, a news source out of Copenhagen, reported in 2020 that the Russian embassy owed 150,000 kroner in unpaid parking fees, equating to roughly $16,000 in the U.S.
"The Russian Diplomats have to be held accountable," said New York Representative Carolyn Maloney. "Look how they've treated a sovereign nation that they've illegally invaded and they haven't been good neighbors here in our country when they violated all of the parking rules."
Newsweek reached out to the Russian Foreign Ministry and the U.S. Department of State for comment.