Navigation for News Categories
Australian energy group Fortescue Future Industries (FFI) and New Zealand's biggest gas pipelines operator, Firstgas, are looking at hydrogen production and distribution.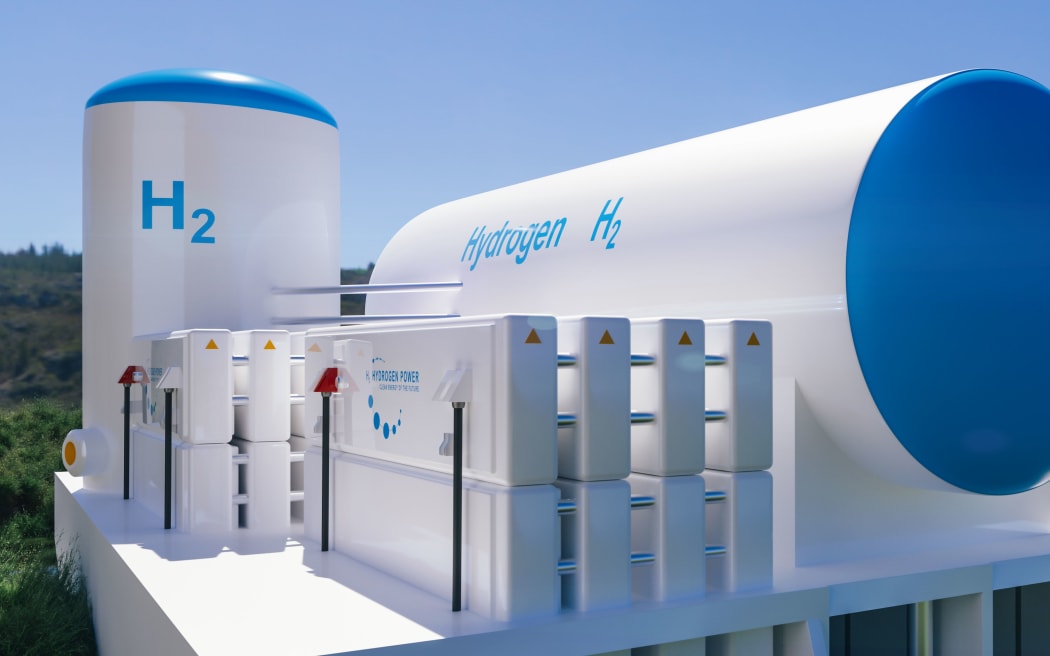 File image: Hydrogen renewable energy production
Photo: 123RF
The two companies have agreed to investigate making green hydrogen, which could be initially blended with natural gas and in time to replace it for domestic and business users.
Last year, Firstgas outlined plans to gradually replace natural gas with hydrogen by 2050 as part of the move to meet emissions targets.
Firstgas chief executive Paul Goodeve said the collaboration would speed up the development and scaling-up of renewable fuels.
"Integrating green hydrogen into New Zealand's current energy mix gives our country the best available balance of energy security, energy equity, system resilience and environmental sustainability."
FFI and Firstgas would do feasibility studies to assess the technical, commercial and operational factors of any projects, which could include the possible use of existing energy assets.
FFI chief executive Julie Shuttleworth said producing and using green hydrogen would add to New Zealand's energy security, create jobs, and enable the decarbonisation of local heavy industry, as well as help reduce emissions.
Green hydrogen is produced from renewable sources such as hydro and solar generation, and has been promoted as an alternative to fossil fuels for transport and industry.
Fortescue has been active in possible green hydrogen projects in this country, having signed a memorandum on possible production at the now closed Marsden Point oil refinery, and shortlisted for similar projects with the Meridian-Contact Energy Southern Green Hydrogen Project.