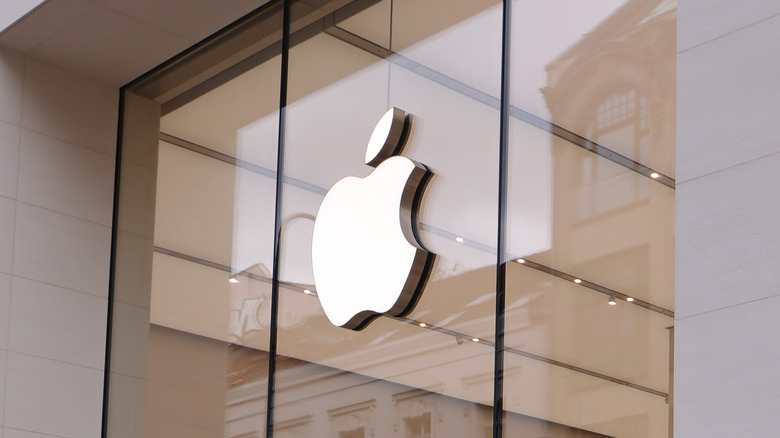 Sean Gallup/Getty Images
Apple has started to transition its core business from making hardware and software to providing services. Of course, it still makes its traditional products, but a bit like Amazon, it is seeing those more as a gateway to its present and future services. This change in focus is one of the alleged reasons that Apple's design monarch Jony Ive left in not-so-high spirits, suggesting this strategy isn't just a passing fad within the company. In fact, it might be so ingrained in Apple's long-term business plan that the company may have even explored services you wouldn't have expected, including a grocery delivery and pickup service like Instacart that can be tied to Apple Health data.
Thanks to Amazon, buying things online is no longer unusual, but expanding that concept to groceries is still relatively new. Although Amazon eventually got in on this market, its rival Walmart was one of the first to capitalize on the intersection of the internet, shopping, and groceries with a service that wouldn't require you to leave your house. With the pandemic forcing people indoors, that kind of convenience became a critical factor for survival, and the "gig economy" experienced a boom over the past two years.
This economy is currently dominated by names like Uber and Lyft for transportation, UberEats and DoorDash for food, and Instacart for groceries. That last one is a household name when it comes to grocery deliveries and pickups, and it has also become the model for that kind of business. Even if only for a brief moment, it seems even Apple mulled investing in the same gig economy, though it was probably for the best that it allegedly scrapped the idea.
Apple Health tie-in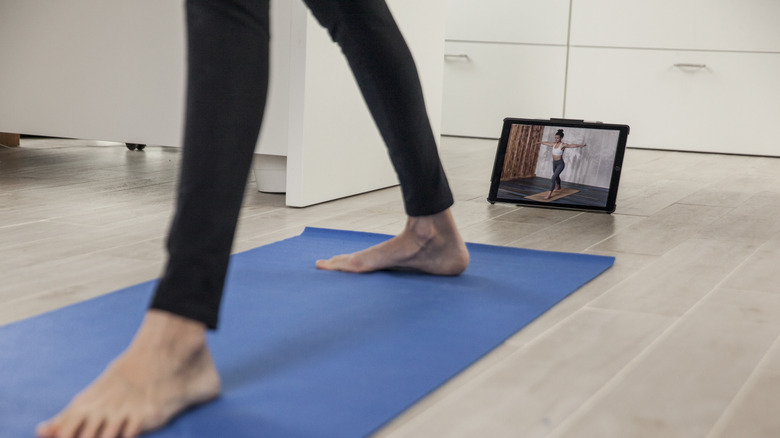 Miguel Pereira/Getty Images
According to Bloomberg's Mark Gurman (via 9to5Mac), Apple explored the idea of providing something like Instacart services to Apple customers, but with a very specific spin: it would be tied to Apple Health, the platform in which people have various details about their bodies stored, including nutrition and diet. The idea, which wasn't elaborated upon, was perhaps to use Apple Health input to suggest healthy foods and ingredients to buy or, conversely, to add the calorie counts and nutritional data to Apple Health after the purchases were made.
That concept may have already been scrapped at this point, though, with Gurman indicating the low profit margins for these kinds of businesses may have influenced Apple's alleged decision. There are plenty of third-party services that offer nutrition and diet monitoring, and those could probably pull it off better than Apple, even without direct Health integration. It might be possible for Apple to partner with one of these service providers instead, leaving the company free to focus on what it does best, like monitoring the person's health.
Gurman also shared other services that might still be in development and could actually make it out the door. One is an alleged hardware subscription program for iPhones and iPads that would let consumers buy devices with a monthly payment plan, almost like Google's new Pixel Pass. Another is an alleged "buy now, pay later" program for Apple Pay, which could be a bit more controversial given how BNPL schemes are often viewed with suspicion. Either way, this insider scoop reveals just how invested Apple is in growing its Services business, though hopefully not to the detriment of its other products.