Navigation for News Categories
The country's transition to renewable energy has been given another boost, with another large scale solar project being tabled by developers.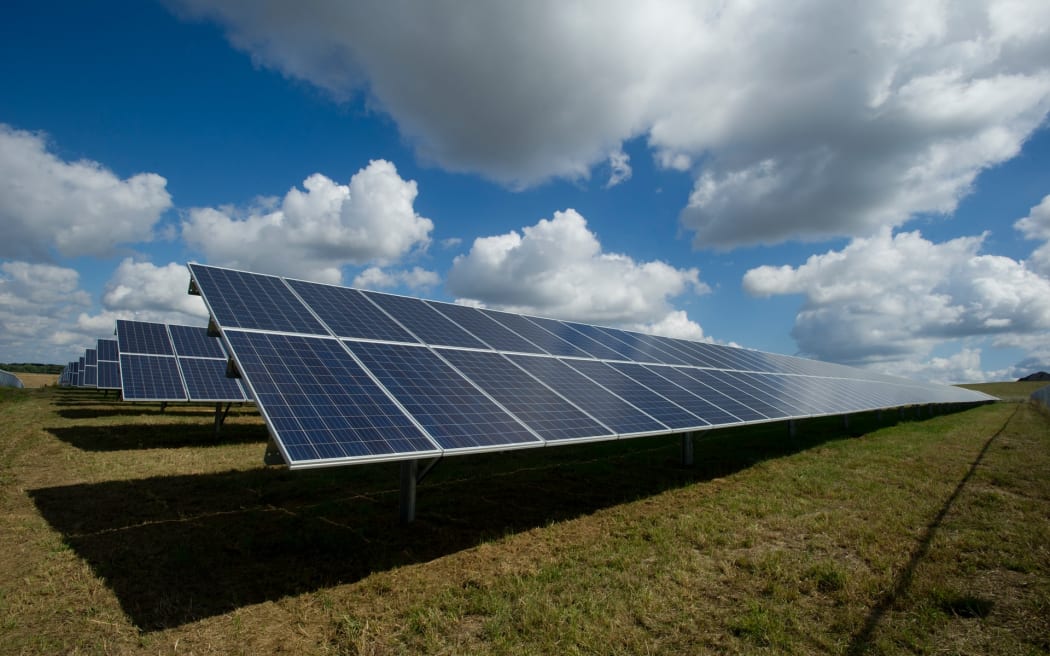 (File photo)
Photo: Unsplash / American Public Power Association
Local solar technology developer Far North Solar Farm and German sustainable investment manager Aquila Capital, who partnered in 2021, say they intend to start construction on a suite of solar projects that could supply about 4 percent of the country's total energy demand once completed.
The companies aim to break ground on four North Island projects in its 1 gigawatt (GWp) pipeline this year.
"We can't wait to start constructing the solar photovoltaic sites we have planned and consented," FSNF director John Telfer said.
"To be partnering with such a committed global investor in clean energy generation as Aquila Capital, and on the scale we collectively intend, is exciting not only for us but also the entire country."
The cost of the investment would be more than $1 billion, with the projects to rolled out over the next two to five years, Telfer said.
Telfer said it shopped around for investors locally but could not find anyone prepared to stump up the money it needed or was willing to take on the risks associated with construction, such as cost blowouts.
The two companies planned to build the projects across the North and South islands and had already secured 13 sites close to transmission points.
FSNF started work on the first site in Pukenui last year at a cost of $30 million.
They also said the projects would create 40 full-time jobs.
FSNF and Aquila Capital were the latest firms to join the solar party.
Power companies Contact Energy, Genesis, Meridian and new players Lodestone and Helios have all announced plans to build solar developments of various sizes in the past 12 months.
Jarden Securities equity analyst Grant Swanepeol said in April that power companies were now seeing the benefits of having solar generation within their businesses.
"The cost of producing solar has probably reduced to about $75 per megawatt hours (MWh) that's comparable to wind at around $65 MWh and geothermal at below $60 MWh.
"[It's] getting to that competitive area but not quite as competitive but when you look at the other side it actually will achieve average prices above the market average price."
That is what offsets the higher price of building, he said.
He estimated that close to 2000 gigawatt hours (GWh) could be in the pipeline, which is relative to a nationwide demand of about 42,000 GWh.
Swanepoel said the industry-wide interest in solar had sparked a land grab for large sites across the country that receive sufficient sunlight and were close to transmission points.