Navigation for News Categories
Manufacturing activity grew at a slower rate last month as supply chain disruptions weighed on the sector.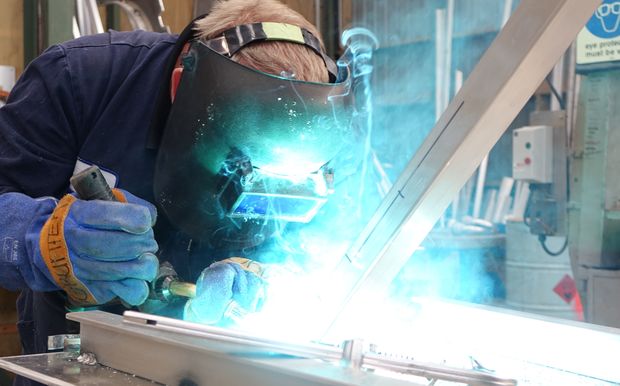 The manufacturing sector struggled with Covid-related absenteeism
Photo: RNZ / Robin Martin
The BNZ-Business NZ Performance of Manufacturing Index fell 2.5 points over April to 51.2 – which is the lowest monthly result since August 2021.
Any reading above 50 in the index indicates expansion, while anything below signals contraction.
BNZ senior economist Craig Ebert said while the PMI had a tinge of struggle about it, despite remaining expansive last month.
"Supply problems certainly featured extensively in respondents' comments, including inferences that Covid-19, and related absenteeism, remains a big issue, even with recorded case numbers having peaked back in March."
This provides valuable context to the negativity in the PMI's jobs index, Ebert said.
The employment index fell below 50 to 49.8, which indicates jobs are either being shed or firms are struggling to find staff.
Meanwhile, the sub-measures of production and deliveries also slipped into contraction territory.
Ebert said there was a very mixed picture to the PMI via other lenses.
The data revealed exceptional expansion in the print, publishing and recorded media sector.
But this was being offset by much more muted activity in the coal, petroleum and chemical industry.
The Otago/Southland region was positive, while manufacturing activity in Northern, Central and Canterbury/Westland parts of New Zealand dipped below 50.
"With so much dispiriting press about the world of late, one could be forgiven for thinking the global PMI must be stalling, even contracting.
"In fact, it printed at 52.2 for April – fractionally above its long-term average, of 51.8. To be sure, it has steadily lost momentum, after peaking at a relatively strong 56.0 in May last year."